A solid digital marketing campaign is vital for B2B companies that want to attract larger audiences, gain new customers, and boost sales. When digital marketing is done correctly, it can help you connect with your target audience and convert leads into loyal customers.
In order for your campaign to bring in the highest returns, you need to create content that is powerful, valuable, and engaging. Different types of content present different opportunities and outcomes. In order to use them effectively in your B2B digital marketing campaign, you need to understand how they can be applied and when they should be used.
In this article, we'll tell you about three different types of content that you can incorporate into your campaign. We'll explain why they're important and how you might go about using them. Don't forget to look out for the bonus content type at the end. Let's get started!
Key Takeaways
Strong content can be a huge boost your B2B digital marketing strategy and help you stand out from the crowd.
Some of the most popular kinds of content include visuals, infographics, blog posts, newsletters, sales pages, videos, and podcasts.
Not every content form is suitable for every situation, and each should be used appropriately.
Why is Content So Important for B2B Marketing?
Digital marketing is arguably the most powerful way for you to connect with your audience and convert leads into customers. However, because online marketing is easier and cheaper than traditional marketing, it is more accessible for the average business.
While this should be a positive thing, it also means that the pool of content our audience has to weed through is increasingly large. Put simply, there is a lot of information out there. This means that if you want your content to stand out, you have to know how to create and use it effectively. If it doesn't break through the noise, it is going to be ignored.
3 Types of Content You Should Consider Using
If you're only using one type of content in your digital marketing strategy, you might find that your leads are getting stuck at the same place in your sales funnel. We recommend using a mix of content types to help guide prospects from lead to conversion.
In this section we'll tell you about three different content types you might consider using in your digital marketing strategy.
1. Visuals and Infographics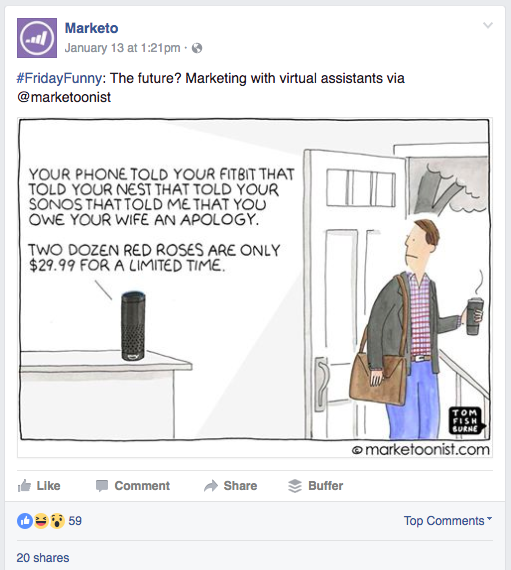 With so much online content available, you need to present yours in a way that grabs your audience's attention. Using visuals, images, and infographics is one of the best ways to do this. In fact, the brain processes visuals 60,000 times faster than it does text, and 65% of people are visual learners.
Therefore, it's no surprise that 40% of people will respond better to visual information than to plain text. Additionally, more complex visuals such as infographics are highly shareable and can help you stand out as an authority within your industry. Ultimately, visuals and infographics add interest to your content and boost engagement.
To use these elements in your marketing strategy, you can begin by simply including relevant images within your written content. Using striking images in your social media posts helps attract attention, and memes might be suitable here too. Creating infographics can be a sure fire way to get your content noticed and shared, especially if the statistics are a result of your own research.
2. Blog Posts and Newsletters
After you've caught your audience's attention, you need to provide them with information, insights, or stories that will educate or entertain them. Blog posts and newsletters are an excellent way to do this.
This type of content can serve a variety of purposes, including attracting new customers and reminding previous customers of what you have to offer. Through continuously adding new posts to your website or sending updated newsletters to your email list, you can answer questions, share experiences, and build a solid relationship with your audience.
Blog posts and newsletters can take many different forms. How-to posts, listicles, product reviews, checklists, link lists, and interviews are just some of the many ways you can provide useful or entertaining content to your audience.
3. Product Information and Sales Pages
Once you've grabbed your readers' attention and educated them on the products and services you can provide, you need to convince them to make a purchase. This can be achieved by giving them the additional information they need to make a decision.
Product information and sales pages will typically include the most important details about your products or services, and hopefully persuade the reader of the value you can offer. This kind of content can provide an in-depth look at how your products or services can solve the reader's problem, and offers the perfect opportunity to push for a sale or other conversion.
Landing pages, product comparisons, testimonials, and case studies can all be extremely powerful elements within your digital marketing strategy. If constructed and delivered appropriately, they can provide useful information and close sales.
Bonus: Videos and Podcasts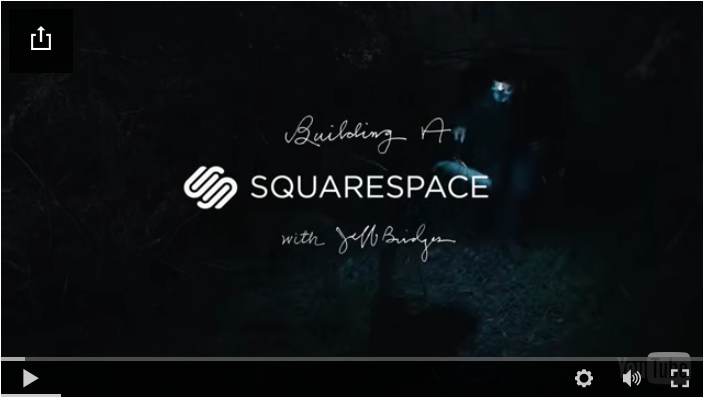 Using video as part of an online marketing strategy is becoming increasingly popular. This trend is expected to grow as we move deeper into 2017. At the same time, the popularity of podcasts is also on the rise.
Videos and podcasts can be used to entertain, educate, or provide persuasive information about a product or service. This means that this type of content can fit at just about any level of your digital marketing strategy.
The end goal of your video or podcast will decide what form it should take. Tutorials, interviews, product reviews, and customer experiences can each provide an excellent basis for a video or podcast.
Conclusion
When creating content for your marketing plan, you can't get away with simply filling the void with any old material. If you want your B2B digital marketing strategy to bring you business results, you need to know the strategy behind each piece of content you create.
To connect with your audience, engage readers, and increase conversions, you might consider adding the following content types to your marketing plan:
Visuals and infographics to attract attention and break through the noise.
Blog posts and newsletters to educate and entertain your audience.
Product information and sales pages to help buyers make their decision.
Videos and podcasts that could have a place at any stage.
What types of content have you seen the best results with? Let us know in the comments below!
Image Credit: Pixabay