our clients love us
We like to leave a lasting impression, and our clients can't help noticing the difference OneIMS makes. See what they're saying about us.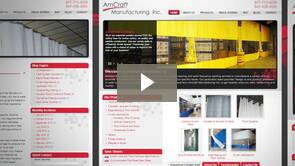 Lisa S.
AmCraft Manufacturing
ONEIMS had a big impact on helping us grow our business. They are on top of technology and marketing in digital media. Thanks for all you do!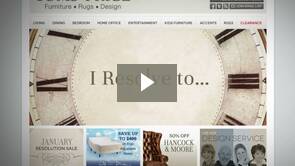 Scott P.
Toms-Price
There was no problem at all getting questions answered, getting things handled quickly and also just having a strong and nice relationship with them. I would certainly recommend them to anybody who's looking at upgrading their website, developing a new website or in general for their online needs.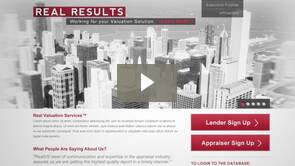 Rick H.
Rick Hiton & Associates
The entire team at OneIMS has been wonderful. It's one of the firms that I can highly recommend, not because they developed all of our websites, but because they do what they say.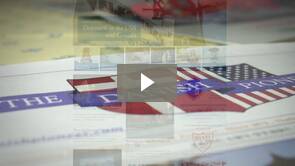 Linda S.
The Danish Pioneer
I would very much like to recommend OneIMS. The team has been wonderful to work with. They've been patient, diligent, creative – a very talented team; and I was lucky to meet OneIMS.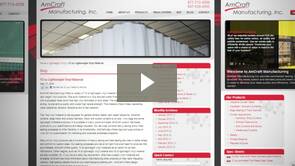 Mark D.
AmCraft Manufacturing
Before working with OneIMS I knew marketing was important but I didn't realize how to go about it properly. They helped us expand our reach, they were also the catalyst that get me thinking more in terms of what I needed to do as the CEO of AmCraft relative to marketing. I would highly recommend
OneIMS to anyone who is looking to expand their business. Our business continues to grow because of their services.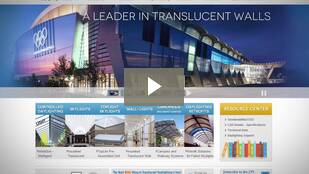 Moshe K.
CPI Daylighting
They guided us through the entire design and development process, they were responsive and easy to work with. In the end of the process they got our website exactly as we had envisioned it, right on time.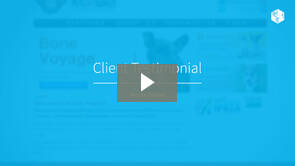 Ted C.
Pets in Transit
Would I recommend OneIMS? I definitely would. I think they really, really did a great job getting all of my thoughts and ideas onto paper and creating a plan of action that was easy for me to follow.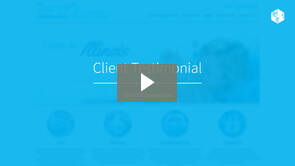 Denise N.
Tend 2 Corp
The people at OneIMS are very detailed individuals. They listen to what the client wants, make suggestions and then implements them with speed and efficiency. I have recommended their services to others many times.
Charles K.
Staff50
I contacted OneIMS regarding my vision for STAFF50.com. As a very detailed person with, at times, unreasonable standards when it comes to the look and feel of projects, I was very impressed by their level of professionalism and intuition as they interpreted my ideas from the examples I provided. Their process is very organized with distinct phases that allow for adjustments before development. I will continue to use OneIMS going forward and I will definitely recommend their team to my friends and colleagues.
Mike M.
Auto Tech Centers
OneIMS has been a tremendous asset to our company by building www.autotechcenters.com and effectively marketing it online. They helped build brand awareness in our market. They have the ability to listen and transform ideas into reality. Now we have a website that's highly visible on internet search engines that can compete with national chains. I highly recommend OneIMS to anyone looking to enhance sales through an effective online presence.
Kelly A.
Veneratio
I hired One IMS, in 2009 to do a logo design and general design consulting. Throughout the logo design process One IMS constantly kept in contact with me to ensure I was happy with the progress of design, to suggest revisions, and to offer marketing advice as it pertained to what I was working on. I decided to hire OneIMS for a series of projects including graphic design and a website. Throughout the process of graphic design the team at OneIMS were always proactive when it came to making revisions or suggesting design ideas. I was very satisfied with the work that was done for me and I plan on working with OneIMS in the future. I realize there are other competent marketing and design specialists but because of the expertise, integrity, and results I received from them, I will always make One IMS my first referral.
Jacob E.
Law Offices of Jacob K. Ehrensaft
I have had the pleasure of working with OneIMS for about a year and a half. Over that period I have found them to be responsive to my needs. They have completed all of my projects on time or early. I am very pleased with the design of my website as well as the other marketing materials and I would recommend them to anyone who wants to explore any aspect of marketing.
Erin H.
Decision Point
OneIMS is highly organized, efficient and attentive. I have worked with them on several projects and they get me exactly what I requested and completed on time. Even when we place a last minute request they ensure the highest quality work.
Daniel D.
United Career Fairs
We used OneIMS to help us create and design our company web site. The work was excellent and fit our needs well. They took the time to hear our requirements and designed a custom solution that simply rocks. The web site speaks for itself: www.unitedcareerfairs.com.
Tom B.
Apex-Ware
The people at OneIMS are energetic, thoughtful, and always willing to give that extra little bit that makes them stand out from the rest.
Jason P.
Alpar Laboratories, Inc
We are lucky to have chosen OneIMS for our website design work. Their professionalism, timeliness and quality of work are top notch! We look forward to working with them again on other projects that we are looking to develop.
Michael V.
Data Net Systems
Thank you for making the process so simple!
Annie D.
Annie Handbags
OneIMS has helped launch my company. They are the most professional, efficient, and economical choice. They meet all my professional needs, from building my website to creating and printing my product catalogs. They keep contributing to the success of my business.
Maria T.
St. Josaphat Parish
OneIMS is up to speed when it comes to programming, designing and upgrading your web image. With an amazing staff of web developers and designers, their attention to style and detail is impeccable. They hear you and build a site to fit your personal and business style. The continued support they provide is invaluable.
Mary L.
Wave Direct
We needed an effective and well-designed website that conveyed the true look and feel of our company. Right from the start, OneIMS impressed us with their creative ideas and professional approach which inspired confidence and generated the results we were looking for. We are completely satisfied with our new website and appreciate the superb service from the creative team.
Scott B.
National Retrofitting Group
It was a pleasure working with the team at OneIMS. They were all incredibly helpful throughout the entire process. They had excellent technical expertise and were full of creative ideas.
Darrell R.
Hidden Talent MMA
Working with OneIMS has been an awesome experience. They took my ideas and brought them to life. Everyone was professional and creative, can't wait for our next project together.
C. Jones
Netcom Inc.
OneIMS has been a tremendous asset to the development of my firm's website. They were involved in all of the creative and functional aspects of its design and they continue to provide support for any ongoing modifications. Their content management software is of significant value to my firm because of our desire to maintain a dynamic and up-to-date website. I sincerely appreciate all the efforts they have made on our behalf and I plan to work with them in the future on other programs.